"If you want one year of prosperity, grow grain, if you want ten years of prosperity, grow trees, if you want one hundred years of prosperity, grow people!" – Aaron Ross, author of "Predictable Revenue"
That's even more true with outsourced sales teams!
Access to professional sales expertise that grows as your company scales is just one of the perks these teams bring to the table.
But how do you find them? What is the best approach for accessing that juicy industry-specific knowledge? Are there any pitfalls? How do you even properly screen an outsourced sales provider?
How outsourced sales can help companies of all sizes
There's a new scaling trend that's taking companies of all sizes like the storm — outsourced sales.
Debunking the myth: Outsourced sales is hiring a team of sales professionals to handle your sales function and pipeline. It's not just about closing sales. Lead generation, nurturing customer relationships, and prospecting for new deals is a part of the outsourced sales companies don't see at first glance. It's one of those one-size-fits-all types of solutions.
But don't fall into a common sales trap! At the beginning of their outsourced sales journey, many companies believe they need to "hunt" and manage top sales talent by themselves. It's a costly, ineffective, and exhaustive move leading you nowhere.
There's a simple alternative.
Partnering with a sales provider is a recipe for success with outsourced sales. Specialized expertise, proven methodologies, and a flexible, cost-effective approach to sales in one package and a click away from you.
Sounds like a growth deal too good to miss!
Outsourced sales: the smart choice for your scaling strategy
Let's keep it real. There's an eternal fight between outsourcing VS in-house sales teams. Which one is better, why, how, and all other sales debates.
But let's not focus on that. The sole purpose of outsourced sales when scaling your company is access to knowledge!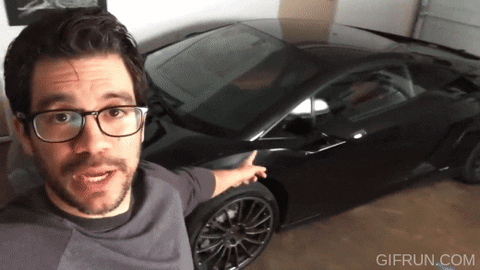 No. I'm not talking about a guru-sales type of knowledge. It's about the professional know-how difficult to find with in-door sales. The key is accessing deep knowledge of your target markets, audience, industry, and customer personas aligned with your scaling efforts.
The result is higher conversion rates, faster sales cycles, and greater revenue growth.
Flexibility is another virtue of outsourced sales. It's what keeps companies agile and quick on their feet when the market changes hit. Dealing with scaling issues when working with outsourced sales, especially if you're a startup or mid-size tech company, does not exist!
Going up or down according to your sales needs and functions is why most companies fall in love with this sales trend.
Common concerns with outsourcing sales: 5 takeaways
Being brutally honest: Outsourced sales are surrounded by stigma. Quality control, data security, brand reputation, communication challenges, and lack of face-to-face communication are all concerns giving outsourced sales a bad rep.
But with these five easy fixes, your scaling efforts will be more natural and sustainable in the long run:
Breaking the curse of communication
Communication misalignment ravages outsourced sales like the plague, but there's a cure. Many professional sales providers come with industry-recognized management tools like Asana, Monday, ClickUp, and Trello. It keeps everyone on the same page and ensures that communication doesn't fall through the cracks.
Solving the mystery of sales metrics
Measuring the success of your outsourced sales team is the biggest mystery to companies. How to solve that mystery is by using Customer Acquisition Cost (CAC) and Lifetime Value (LV) metrics. It's what gives companies a better understanding of their ROI and supports scaling efforts.
Say no to expertise enigma
Companies often fret about whether or not outsourced sales teams have the expertise to cut it. That's why we at Sales Clover always advise our clients to offer sales training or provide access to resources like sales scripts, customer personas, and use cases. It makes your outsourced sales more mean, lean, knowledgeable sales machine.
Decoding the payment puzzle
Many sales providers offer sales packages, but the revenue-sharing agreement is the best option for solving the outsourced sales team payment puzzle. It aligns incentives and ensures the motivation to reach new sales heights does not run dry.
Cultural clash
Working with professional outsourced sales teams with different backgrounds and in different markets creates a gap many companies struggle with. One of the ways of getting rid of this clash is by investing time and effort into building lasting relationships with your team. Regular video calls, in-person visits (if possible), and fostering a culture of open communication are the things outsourced sales teams yearn for.
Add language courses and info about your company culture, and you get a harmonious working relationship, making your competitors scream with jealousy.
How to find the right outsourced sales provider for your goals
Finding an outsourced sales provider that understands your scalability goals is like finding a diamond in the mud. Once you find it, hold it and never let go!
These are our tips and tricks for finding the best outsourced sales provider:
Industry experience matters big time!
Finding a sales provider specializing in your industry does not have a price tag! It's like having a business partner that perfectly understands and supports your unique value proposition.
These are the benefits of having an industry-experienced sales provider:
Understanding of your target audience — how to approach your target audience, what messaging resonates with them, and what objections they are likely to have are the hoops every company jumps on its own. But with an industry-experienced sales provider, that's not the case.
Established industry relationships — With a professional sales team, access to key decision-makers in the field is a bonus. It's that little perk giving you a leg up on the competition.
Faster ramp-up time — There's no need for bootstrapping your sales team when you have a provider that already understands your business, products, and industry.
Industry-specific insights — Having an industry-specific sales provider is like having a wise business mentor. Guidance on industry trends, customer behavior, and best-selling practices is the cherry on top of the outsourced sales cake.
References, references, and case studies!
Taking your sales provider by the word is a recipe for disaster and we've seen far too many!
Pro Tip: When asking for references, it's important to speak with past clients with similar goals and challenges as your company. Ask about their experience working with the provider, their level of satisfaction, and the results they achieved.
By taking this approach, a perfect picture of the provider's strengths and weaknesses is formed, helping you make a more informed decision.
Similarly, having a look at relevant providers' case studies gives you a better understanding of their capabilities and sales approach. It's what'll determine if they have the right skills and expertise to help you achieve your scalability goals.
Are they scalable? Yay or nay?
As with any other company on the planet, scaling is a natural aim. But does your sales provider feel the same? Are they capable of following you and scaling along with you?
Here's what you need to look for when considering their scalability:
Ability to take on additional clients.
Capacity for handling increased demand.
Ability to adapt to changing market conditions.
Ability to integrate with your existing technology stack.
Choosing a provider that adapts to your changing needs and scales as your company grows prevents the infamous provider hop and supports your long-term growth goals.
What technology and tools do they bring to the table?
Choosing a sales provider without looking at their technology and tools is like forcing a Jack in the box. It'll explode in your face any second!
The right tech and tools make more efficient and effective sales teams. But before you jump the gun, here's what you have to consider:
What's their CRM of choice? Does their CRM system go hand in hand with your existing technology stack?
Do they offer sales enablement tools (sales training and playbooks) to help your team be more effective?
Do they offer sales analytics tools (pipeline analytics, lead scoring, and sales forecasting) to help you track your team's performance and identify areas for improvement?
Is sales automation possible? Tools like (automated email campaigns, lead routing, and follow-up reminders) help your team be more efficient and productive.
What's their sales culture?
Strong sales culture = better performance and result-driven sales team. But before you sign a deal with the first sales provider offering free "culture" samples, consider these:
Their value and mission statement and how they align with your company. Do they have a strong commitment to transparency, integrity, and customer success, or is it just talking and not walking with them?
Do they value diversity and inclusion? The provider that does is more likely to have a collaborative company culture and support your scalability goals down the road.
What's their approach to sales team development? A provider that invests in its sales team is likely to have a stronger company culture that values employee growth and development.
Outsourced sales isn't a boogieman!
And there you have it — the keys to unlocking the perfect outsourced sales potential!
Imagine it this way: It's like having a superhero team of sales professionals working for you, minus the capes and spandex. With their help, doors to new industry-specific insights, expertise, and know-how are unlocked!
So don't be afraid to outsource your sales team — it just might be the smartest move you make for your business and reach new heights.